Use this application form to register for Lean Café #10 - A group discussion around "recapturing the pace of improvement and realigning at this phase of the Covid crisis".
This open mic discussion will be led by Ian O'Toole, Associate Director of Enterprise Engineering at Mondelēz International in Ireland and by Richard Keegan, the EU-Japan Centre's Lean Advisor.
Join the session on Zoom, and give your perspective, on Thursday, 14 October, starting at 11:00 Brussels / 10:00 Dublin / 18:00 Tokyo.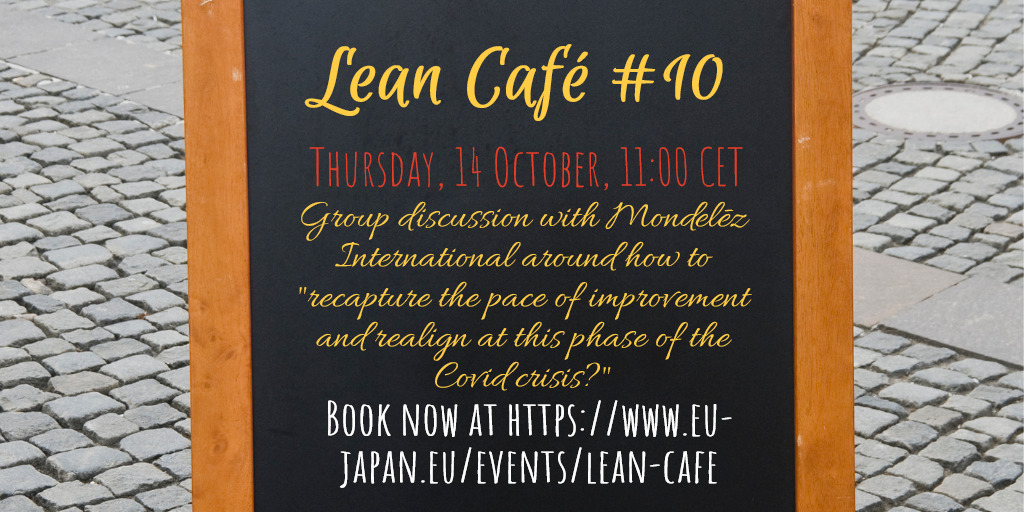 Click here for more on the session or to go back to the Lean Café homepage. For more information about Mondelēz International click on the logo below.

Registration will close on whichever is sooner between Monday, 11 October and whenever the final place is allocated.
Places will be allocated on a first-applied, first-allocated basis.
Any questions? Please e-mail lean@eu-japan.eu.