JR Hokkaido invites prospective suppliers to webinar on new procurement policy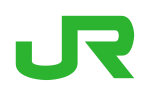 JR Hokkaido, the main train operator on the Northern Island announced on June 16th that it is organizing a webinar for prospective suppliers on its New Procurement Policy. JR Hokkaido is one of the publicly owned enterprises that opened procurement of rolling stock to EU suppliers as part of the EU-Japan Economic Partnership Agreement (EPA). Although the railways clause came into force in February 2020, the former JR companies on Hokkaido and Shikoku have thus far shown little public procurement activity.
Prospective suppliers are invited to join a online webinar on July 15th (Wed) 10:00-11:30 (CET) where the company will explain its new procurement policy for rolling stock. Participation is only open for manufacturers, trading companies and distributors of railways technologies and simultaneous translation will be provided. 
Applications and questions can be sent to jrh_webiner@ml.mri.co.jp (Mitsubishi Research Institute, which is organizing the meeting).
The announcement is available at here. JR's information page with procurement information can be accessed here.
(Last updated: 20210621)