Tokyo2020 Olympics: tendering for temporary facilities starts in April 2018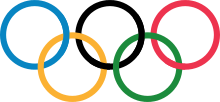 Update (November 24): English page now available at TOCOG
The  Tokyo Organising Committee of the Olympic and Paralympic Games (TOCOG) published further details on its plans for construction of temporary facilities for the Olympics in 2020 on November 15. The information is still only available in Japanese. As foreign companies can also participate in the tendering for these facilities, we give a short outline of information provided.
It concerns temporary facilities, including overlays such prehab buildings and tents, lighting for television coverage, seating for spectators, security fencing etc. at the 8 newly build venues, 22 existing venues and 9 temporary sports venues used during the Games.
TOCOG divides the temporary overlays construction largely in two categories:
Regular construction work
Examples

Ceilings at venues (lighting and screens)
Temporary spaces within the venues
Slopes, and units-houses
Temporary infrastructure around the venues
Electrical work
Commodity construction
Tents
Perfab units
Temporary seating
Fences
Temporary lighting
Temporary airconditioning
Temporary constructions 
9 Temporary venues
Prehab units and tents about 300,000 m2
Lighting for broadcasts at 25 venues
9 Warming-up areas
Power: 200.000 kVA in power generation facilities, 1500 km cables, 20,000 KVA in UPS capacity
Greenery 80,000 m2, 10,000 mid height trees
5000 temporary toilets
400 multi-purpose toilets
Security fences 110 km
Temporary seating 150,000 seats
Tentative Schedule
| | |
| --- | --- |
| April 2018 | Publication of tenders |
| August 2018 | Start of execution design |
| January 2020 | Start of construction |
| End July 2020 | Operation and maintenance |
| September 2020 | Disassembly |
An explanatory meeting will be held on December 1st, registry in advance is required.
Conditions for registry:
-       Experiences in regular construction and commodity construction projects
-       In possession of national or regional supplier qualifications (Japan-based companies only)
-       If the main activity concerns construction, a Keishin P-score of more than 900 points (Japan-based companies only)
When applying for this meeting you will need to submit the prescribed application form and  confidentiality agreement to the Tokyo Organising Committee of the Olympic and Paralympic Games, Procurement Section, Procurement Division, Bureau of Planning and Finance, Tel 03-6631-1948, Email: chotatsu@tokyo2020.jp