The EU-Japan Centre runs the EU-Japan Technology Transfer Helpdesk, a service aimed at supporting EU (including COSME countries*), and Japanese companies, research institutions, and individuals in their steps to search for and acquire technologies, as well as bridging the knowledge gap about current available technologies from both Japan and the EU.
The service is backed by a web portal http://www.eu-jp-tthelpdesk.eu which provides general content about intellectual property rights, their use and possible monetization options, including a patent database with more than 110 million documents, and 20000 available technologies.
Webinars, videos, and presentations are intended to make this service a must-see for implementing open innovation practices within EU and Japanese companies.

 Learn more about how to benefit from our new TT Helpdesk video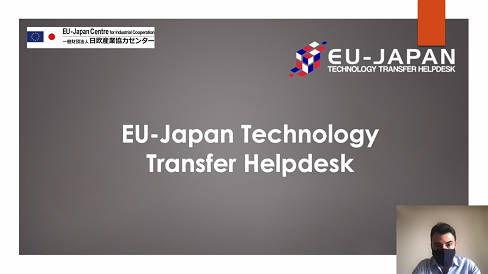 The service is dedicated to:
EU companies, universities, and research institutions
Japanese companies, universities, and research institutions
Japanese and European individuals working for the above entities
The flagship service of the Helpdesk is the pro bono support offered in conjunction with its partners to provide free IP consultation in the preliminary assessment phase with new clients. For more information, please see the relevant section of the website here.
Webinars are organised within the framework of the Technology Transfer Helpdesk. See events section for more details.