Do you need a professional market entry plan?
Apply for "Keys to Japan"
"Keys to Japan" is the European Commission-funded initiative, managed by the EU-Japan Centre.
Are you a European SME which considers marketing a product or service in Japan?
Keys to Japan can help you through providing a detailed and personalised market entry plan, to be developed by the prestigious Japan Market Expansion Competition - JMEC.
The next call will be promoted in May 2022. Should you be interested, please feel free to contact us and we will keep you informed. More information about eligibility criteria and costs HERE.
In this edition of our newsletter: we would like to introduce Dream Circus OY, from Finland, one of the winners of session 2021/22. By Petra Ryymin - Chief Executive Officer - Dream Circus Oy.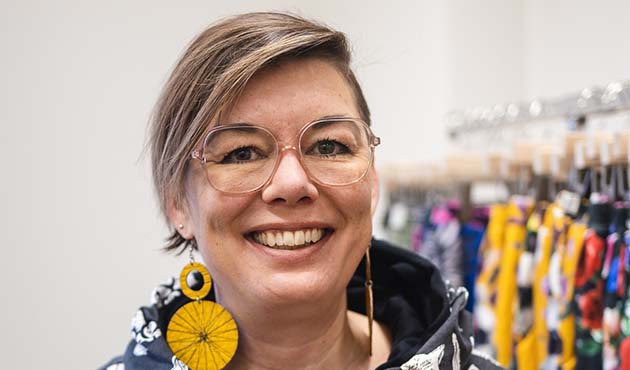 "Dream Circus Ltd is a small fashion house that designs and manufacturers fabrics, clothing, accessories and interior items. Dream Circus Ltd was a dream come true for two sisters from Savo and born out of their faith in Finnish work. The clothes made by the company are designed and sewn by Finnish pattern designers and sewers. We stand for visions and dreams, believe in unicorns and fight against boredom. We want you to believe in your dreams and reach for them every day. Our products are fun and comfortable feel-good products. Every item has a name and behind the name there is a real story. Joy of life, unique design, Finnish spirit and ecological production are things we are not willing to give up on. We come from the heart of Finland and our products breathe Finnishness, authenticity and originality. Our prints are playful and fun, and our customers have fallen in love with them and the quality of our fabrics. The prints range from colourful statement pieces to stylish Scandinavian designs. We use Finnish designers, and our fabrics are manufactured in Europe at factories with Öko-Tex and GOTS certification using organic cotton. The Öko-Tex certification means that our fabrics are free of harmful pesticides, heavy metals or formaldehyde residues."
Background and Objectives
"We have a trademark "ehta by Dream Circus" which is registered in Japan and several other countries. AII our designs can be printed to the fabrics that we offer, and we can manufacture any item out of them. Currently most of our products are sold to women and we are also introducing our children's clothing line this fall. Japanese have been starting to dress more casually and Scandinavian style with sustainability are now megatrends there. We have conducted some market research but we would benefit greatly from all the help we can get. We believe that now is the perfect time for the circus to enter the Japanese market!
Our main sales channel is our webstore and we are looking for partners from Japan to re-sell our products there. We have been in contact with a few companies in Japan and attended the Business Finland design-showroom in Tokyo in September 2021 to show our products to Japanese customers and agents. This event was arranged as a hybrid event, and it provided us an opportunity to talk with the customers and for them to see and feel our products at Metsä Pavillion event. Results from this event are not yet ready, but from the feedback we can see that our brand is interesting to Japanese customers. At Lifestyle Finland Showroom 2021 Tokyo event we showcased our women's clothing line, accessories, fabrics, kitchen towels and dishcloths. In addition to those products, we also offer products related to sewing and knitting.
Specifically, Dream Circus Ltd wants a JMEC team to develop business strategies for selling our clothes and fabrics in Japan. We are interested in finding more information about our potential clients regarding our clothing lines and fabrics for home sewers - two really different customer profiles. We want to make our dream come true and share happiness from Finland to the whole world."
Dream Circus website, Dream Circus on Facebook and on Instagram