The EU-Japan Business Round Table (or "BRT") brings together business leaders from the EU and Japan to discuss issues of common interest; to review factors affecting trade, investment and other forms of cooperation; to provide an EU-Japan business perspective to both topical and long-term issues of public policy; and, to identify practical recommendations to the EU and Japanese Authorities to help develop trade and investment between the EU and Japan or together in third countries.
In recent weeks, 8 members have joined the BRT and will enable it to address sectors that were hitherto under-represented as well as contributing to the work of the BRT's 4 Working Parties. With SMEs accounting for 99% of companies in both the EU and Japan and being engines for economic growth, but facing additional issues when operating internationally, the BRT has proactively sought to recruit more SMEs so as to strengthen their voice in the BRT's discussions and recommendations. To this end, 6 of the new BRT members represent SMEs, 1 represents an industry body and 1 represents a large company.
Three companies – active in biotech industry, lighting and water services – including two SMEs (euglena and I.C.O.N.) have joined the Japan-side of the BRT. They will contribute to the BRT's work on environmental and sustainable development issues.

Mitsuru Izumo, Founder and CEO, euglena Co., Ltd.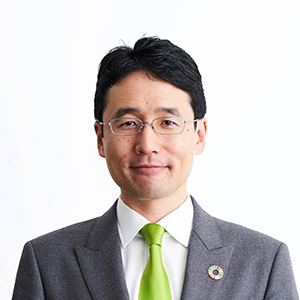 Mitsuru Izumo is a graduate of the University of Tokyo, having specialised in agricultural structural management. In 2005, he established euglena Co., Ltd. to harness the properties of microalgae Euglena. euglena Co., Ltd. became the world's first biotechnology company to succeed in the outdoor mass cultivation of Euglena. Currently, euglena Co., Ltd upholds "Sustainability First" as its philosophy and leverages on its principally Euglena-based business and advanced R&D capabilities to propose sustainable solutions to social problems, such as realising life-long health for people in healthcare business, finding concrete solutions to climate change in biofuel business, and solving malnutrition issues in developing countries. euglena Co., Ltd. has joined the BRT's Working Party on "Environment & Sustainable Development".

Akari-Lisa Ishii, Principal and Lighting Designer, I.C.O.N.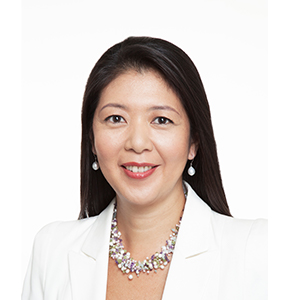 Established in 2004, I.C.O.N. creates new concepts of lighting design and light arts projects around the world from its bases in Tokyo and Paris, bringing together Japanese culture, French spirit and an international point of view. Akari-Lisa Ishii who founded and leads the company, as its legal representative, to create the general lighting design, to generate new lighting design trends, also to raise awareness of the importance of lighting culture. I.C.O.N. is a Member of the BRT's Working Party on "Environment & Sustainable Development".

Yumiko Noda, Chairman and Representative Director, Veolia Japan K.K.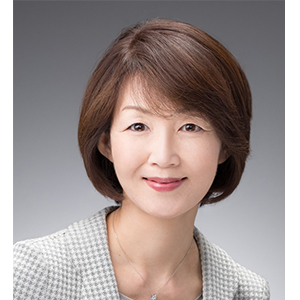 Established in 2002, Veolia Japan group employs about 9,000 people and provides comprehensive water business, renewable energy business, and plastic recycle business services to municipalities and industry. Yumiko Noda became its Chairman and Representative Director in 2020. Globally, the Veolia group employs more than 178,000 people and has 3 business activities: water, waste and energy. Veolia Japan K.K. is a Member of the BRT's Working Party on "Environment & Sustainable Development".


One trade body & 4 SMEs have joined the BRT's EU-side
The trade association representing digitally transforming industries in Europe and 4 SMEs (including two based in Japan) have joined the EU-side of the BRT.

Cecilia Bonefeld-Dahl, Director-General, DIGITALEUROPE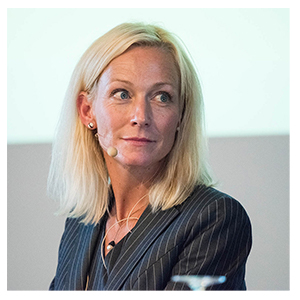 DIGITALEUROPE is the leading trade association representing digitally transforming industries in Europe. DIGITALEUROPE stands for a regulatory environment that enables businesses and citizens to prosper from digital technologies. It is firmly convinced that international partnerships are key to driving growth within and outside Europe, as well as driving innovative policy responses to the twin green and digital transition. DIGITALEUROPE's membership represents over 35,000 businesses who operate and invest in Europe. It includes 85 corporations which are global leaders in their field of activity (including one-fifth from Japan) as well as 39 national trade associations from across Europe. Cecilia Bonefeld-Dahl is Director-General of DIGITALEUROPE. She has more than 25 years of experience in the ICT industry, and previously held international positions at IBM and Oracle as well as with SMEs, building businesses and founding a cloud provider. She has long-standing expertise into the digitalisation of business and society and the data-driven economy.

Alain Dardy, Representative Director, Energy Pool Japan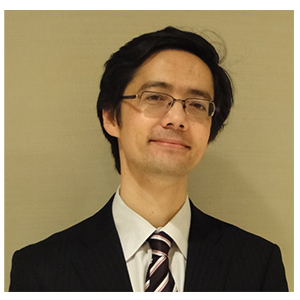 Energy Pool is a leading Energy Flexibilities Solutions & Operations provider. Established in France in 2009 as a demand response aggregator, it is now active in several countries. In Japan, its demand response programmes reduce peak demand and secure the electricity grid at critical times. Its main priority in Japan is to develop and offer new services to leading utility companies to allow them to leverage the potential of their industrial users as 'Virtual Power Plants'. This is achieved based on identification of industrial flexibilities and their monetisation through lean Cloud-based operations and AI-driven forecasts and optimisations. Alain Dardy's career has been in the energy sector. He joined Energy Pool Japan in 2018, having previously worked for AREVA and EDF. Energy Pool Japan has joined the BRT's "Environment & Sustainable Development" Working Party.

Jean-François Perrin, CEO, Nanomakers S.A.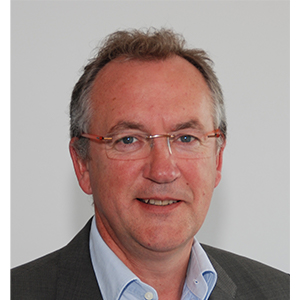 Nanomakers and Nanomakers Japan were both founded in 2010. 99% of their turnover comes from Asia and North America. Nanomakers designs, develops and commercialises patented silicon-based nanoparticles for mechanical reinforcement of materials (metallic alloys, elastomers) and improvement of energy density of Lithium-ion batteries. It would like to have closer contacts with Japanese semicon producers and their equipment makers to accelerate the development of its new product for semicon: wafer supports made of sintered nano-silicon carbide. Jean-François Perrin has been Nanomaker's CEO and Chairman of its Board since 2015. Nanomakers has joined the BRT's Working Parties on "Digital Innovation & Mobility" and "Environment & Sustainable Development".

Matthieu Chareyre, Chief Business Development Officer – Global Pharmaceutical Operations, Regulaxis SAS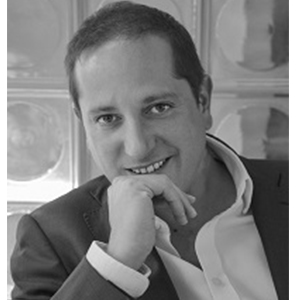 Established in 2013, Regulaxis is a Biotech company developing innovative therapies based on new synthetic peptides regulating cell growth and differentiation, including a regenerative medicine approach to osteoarthritis. Japan's increasing ageing population and unique awareness regarding the socio-economic impact of osteoarthritis will represent by far its largest single market with 10.1m potential patients by 2027 (almost 9x bigger than the combined EU figure). Matthieu Chareyre is a serial entrepreneur and investor in Life Sciences. He has been the Chief Business Development Officer for Regulaxis since 2014 and will contribute to the BRT's Working Party on "Life Sciences & Biotechnology, Healthcare & Well-Being".

Henrik Kohberg, President, Scandinavian Living Co. A/S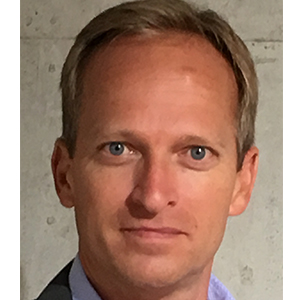 Scandinavian Living is a leading importer of high-quality furniture, flooring, building materials and interior lifestyle products. Active in Japan for more than 30 years, its main business is the promotion and sale of exclusive timeless design furniture from Denmark and high-end sustainable building materials from Europe. Henrik has been its President since 1994. He will feed in to the work of the BRT's Working Parties on "Trade Relations; Investment & Regulatory Cooperation; Financial Services, Accounting & Taxation" and on "Environment & Sustainable Development".