October 26
2021
October 27
2021
EU-Japan Conference | Cities, regions, clusters: on the road to zero carbon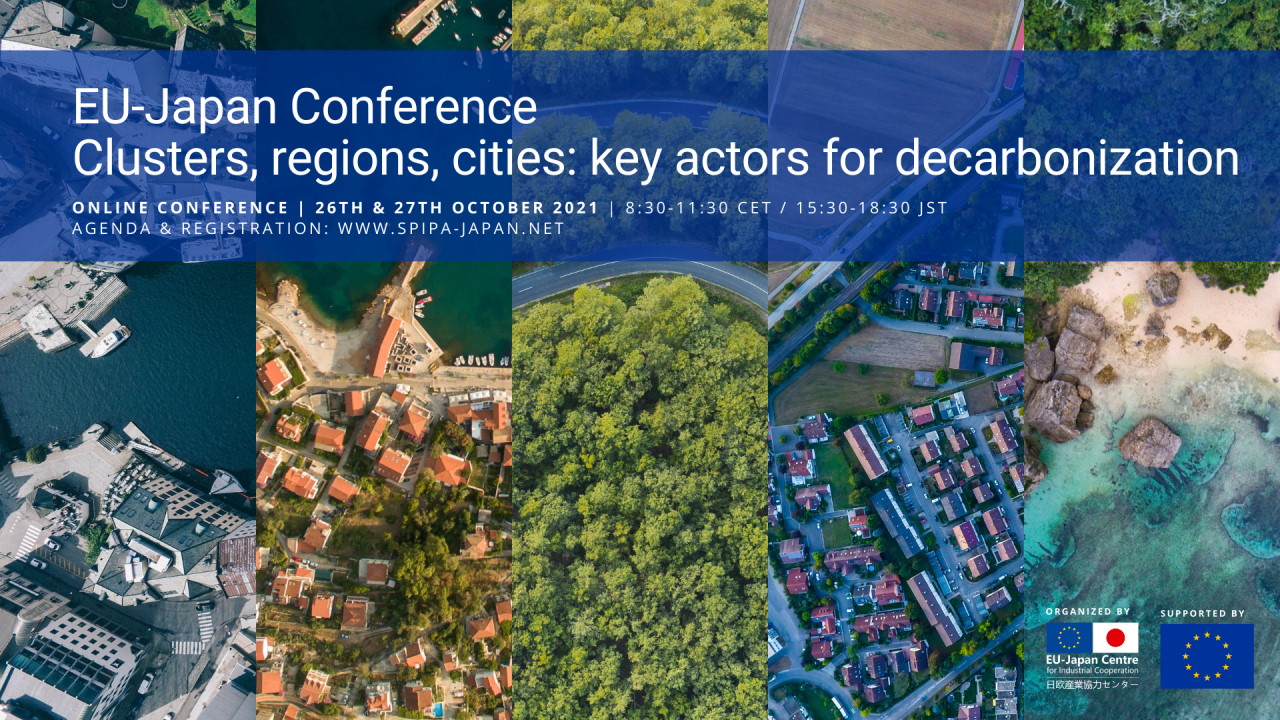 "Think global, act local". In Japan and Europe, local stakeholders – clusters, cities, municipalities, regions, prefectures – are at the forefront of decarbonization. Building on a strong sense of ownership and belonging, local ecosystems are well placed to take and implement initiatives for the green transition. Connected with other local actors both at national and international level, they share experiences and learn from others, expanding the range and scope of their efforts.
Transport, construction, urban planning, local renewable energy, circularity of resources, citizens engagement… In all these key areas for the decarbonization of our economies and societies, Japanese and European regional clusters and local governments already take ambitious and innovative actions. Their efforts also expand to other sectors deeply connected to territories, such as agriculture or tourism.
What are the best practices in Europe and Japan? How do regional industrial clusters contribute to these efforts? What are the existing cooperation initiatives between Europe and Japan at the local level? How can national policies unlock local initiatives, and local initiatives inspire national policies? How can stakeholders from Japan and the EU further cooperate on these matters? 
This online event will take the audience into a virtual tour of leading European and Japanese clusters, cities and regions on the pathway towards carbon neutrality.