Apply for the Next Biotech Mission for EU SME & Clusters
In autumn 2021, the EU-Japan Centre for Industrial cooperation will again organise a Mission to Japan in the fields of pharma, biotechnologies and life sciences.
Mission dates: 13-15 October 2021
Application deadline: 27 May 2021
The Mission will consist of an orientation webinar, participation in a partnering event co-organised with a local Japanese Cluster and a joint fair participation in BioJapan with integrated Partnering from 13-15 October 2021. This Mission is an excellent opportunity to get into contact with Japanese pharma and life science companies, which are looking for R&D partners.
Representatives of European Clusters and SMEs from the following fields are invited to send their application: drug and drug discovery, cell therapies, regenerative medicine, diagnostic agents
drug discovery support, digital medicine, digital therapeutics, healthcare/preventive medicine
If the current travel restrictions due to COVID-19 continue, the Mission will be carried out online. However, a physical mission is not yet excluded and a proposal will be submitted to successful applicants in June, should the situation allow for it.

For details about eligibility cost and scenarios depending on the COVID-19 situation, please see the mission webpage.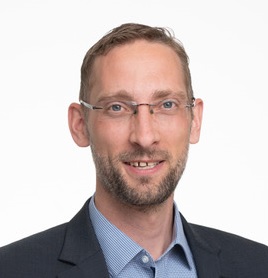 Marc Jopek, CEO, axiom insights GmbH, Participant to the Biotech & Pharma Virtual Partnering Conference 2020.
Why did you decide to register to this event?
We are a new start-up currently looking for new potential customers. The Japanese market is a very important market for us, so Biotech & Pharma Virtual Partnering Event 2020 was a very interesting event for our company.
How did you find the platform and your meetings online?
It was a very handy platform with a good search option to identify relevant customers and meeting partners. The internal messaging system (to fix meetings) was very good as well.
What is your company's next step towards Japan?
We are now in contact with pharmaceutical companies in Japan to fix our first research-related contract.
Which advice would you like to give to EU companies willing to meet potential Japanese business partners online?
Just join Biotech & Pharma Virtual Partnering Event 2021!