October 11
2022
October 14
2022
BIOTECH Cluster/SME Mission
Since 2013, the EU-Japan Centre has organised Cluster/SME Missions in the field of Pharma, Biotechnologies and Life Sciences.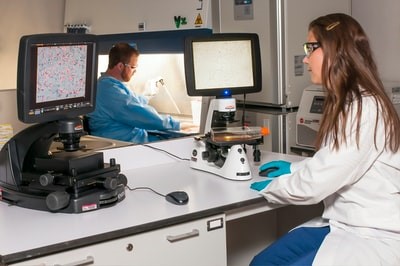 Join a virtual EU-Japan Biotech Partnering Event to create / raise awareness of your product/services.

Take part in a physical biotech & pharma partnering event in Osaka – Japan's historical pharmaceutical powerhouse.

Exhibit at BioJapan 2022, take advantage of Asia's largest biotech partnering event to meet potential business partners from across Japan and beyond.
Benefit from face-to-face meetings and 

establish new contacts that could help your business development in Japan.
ABOUT THE MISSION
The Biotech Cluster/SME mission will be organised on the fringe of "BioJapan" Expo in Yokohama froml 12 to 14 October 2022.  During this 3-day fair, you will attend B2B meetings and meet with Japanese visitors. In order to maximize your partnering opportuni­ties, you will be able to exhibit in the EU-Japan Centre booth. Based on materials you provide, the EU-Japan Centre will arrange Japanese-language posters to promote your product at the EU Delegation booth at the trade fair. Additionally, a partnering event will be organised online from 26-30 September and on-site in Osaka on Tuesday, October 11 with the cooperation of local administrations and biotech clusters.
Successful applicants should ensure that they are vaccinated against covid and meet all Japanese immigration and covid requirements.
REQUEST DETAILS
Applications for the 2022 mission have closed. To be notified when applications open for the 2023 mission, please register your interest.
Registration for the EU-Japan Biotech & Pharma Partnering Conference 2022 is also open to organisations that are not part of the mission. 
CALENDAR 
| | | |
| --- | --- | --- |
| Between 26 and 30 September 2022 | Online EU-Japan Biotech Partnering Event | Online |
|   |   |   |
| 11 October 2022 | EU-Japan Biotech & Pharma Partnering Event | Osaka, Japan |
| 12 to 14 October 2022 | Joint Booth at BioJapan 2022 | Yokohama, Japan |
OBJECTIVES
Maximize partnering opportunities with Japanese Biotech, Pharma and Healthtech companies

meet potential business partners,
create new business opportunities
develop partnerships and business cooperation with Japanese companies
increase your knowledge about the Japanese market and become more competitive on a global scale (as an SME)
prepare the ground for practical cluster cooperation with Japanese counterparts (as a cluster)
PARTICIPANT PROFILE
The programme targets participants from  SMEs* (small and medium enterprises, start-ups) and clusters(**) from the EU or COSME partnering countries, active in the following sectors:
Drug discovery and drug discovery support

Regenerative medicine

Therapeutic agents, diagnostic agents

AI and IoT technologies related to 1.-3

Digital Medicine (AI-assisted Drug Development, Drug-Device combinations etc.)

Digital Therapeutics (Non-pharmacological therapy systems, App-device combinations)
 * SMEs are companies meeting the standard European Commission criteria for an SME
(**): Clusters are those who are registered in the European Cluster Cooperation Platform (http://www.clustercollaboration.eu). Registration on that platform is free of charge.
ELIGIBILITY
The candidate must:
- be a citizen of an EU Member State or of a COSME partnering country;
- work for a company that is > 50% EU (or COSME partnering country) owned;
- work for an organisation that is an EU (or COSME partnering country) juridical person;
- be able to participate in the entire programme
- have a good command of English
- be a manager with proven experience in industry
SERVICES INCLUDED - WHO PAYS WHAT
The EU-Japan Centre covers all costs directly related to the Biotech mission which includes:
Promotion of participants' profiles to potential Japanese partners even before and during the mission, translation of company profile summaries into Japanese.

   

Partnering activities and trasnfer costs from Osaka to Yokohama 

Free Booth space at BioJapan Expo

€600 grant 

to help cover travel, accommodation or living expenses. 

 
NB/SMEs and clusters must pay a 100% refundable deposit of €1,000 to guarantee the place on the mission. Failure to transfer the deposit by the deadline set by the Centre may result in the offer of the place being withdrawn. The deposit will be refunded within 8 weeks after the mission only if the participant submits any and all reports the Centre asks him/her to make.
SELECTION
Representatives of EU SMEs or Clusters can apply for the mission until June 9. 
The main criteria for selection will be:
the innovative aspects of the product/technology/service offered by the company
and their market potential in Japan

the strategy of the participant's company regarding Japan

the professional & educational background of the candidate
Selected participants should contact their local embassy/consulate from Japan to ensure that they meet any and all requirements that Japanese government set in term of business travelling to Japan.
For more information, please check following links:
THE BIOTECH SECTOR IN JAPAN
Looking for information about the biotech sector in Japan? Visit the dedicated pages in our EU Business in Japan website:Free membership registration
·     
Japan