Japan lowers yen-threshold values for international WTO tenders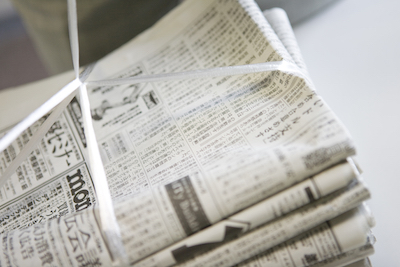 The Japanese government will lower the yen-threshold values for international WTO tenders from April this year. The Ministry of Finance and Ministry of Internal Affairs and Communications issued public notifications this week announcing new thresholds. The thresholds determine if a public procurement contract needs to be conducted under rules agreed upon by signees of the WTO Agreement on Government Procurement (GPA). The lower thresholds will hopefully open more opportunities for foreign companies to compete under equal conditions for government contracts with local companies.
Although the thresholds in the GPA are laid down in Special Drawing Rights (SDRs), the Japanese government periodically adjust the corresponding value of their own currency, to reflect exchange rates. The Japanese government does this once every two years. The new thresholds are between 6-8% lower than the ones employed in the past two years.  For example, contracts for the procurement of products at the central government level that projected to be larger than JPY 15 mln (approx. €120,000) will now fall under international GPA regulations, a drop of JPY 1 mlm (€8,000) from the current situation. Similarly, public works' construction contracts will have a threshold of JPY 680 million (approx. €5.4 mln) from April, almost half a million euros lower.  
New WTO Thresholds (As of April 1, 2018)
 

 

(1 EURO =

        

¥125)

 

 (1000 SDR/JPY)

SDR

JPY

EUR

Central Government entities

 

 

 

1. Products

100

15,000

120,000

2. Construction

4,500

680,000

5,440,000

3.  Architectural, engineering & Other Technical services related to construction

450

68,000

544,000

4. Services other than 2 & 3

100

15,000

120,000

Sub-central Government Entities

 

 

 

1.  Products

200

30,000

240,000

2.  Construction

15,000

2,290,000

18,320,000

3.  Architectural, engineering & Other Technical services related to construction

1,500

220,000

1,760,000

4.  Services other than 2 & 3

200

30,000

240,000

Other entities

 

 

 

1. Products

130

15,000

120,000

2. Construction services for entities in Group A except Japan Post

15,000

2,290,000

18,320,000

3. Construction services for Japan Post and entities in Group B 

4,500

680,000

5,440,000

4.  Architectural, engineering & Other Technical services related to 2 and 3

450

68,000

544,000

5. Services other than 2 & 3, 4

130

15,000

120,000
Sources: Nikkei Online, Ministry of Finance