Japanese government announces results for first large-scale offshore windpark auctions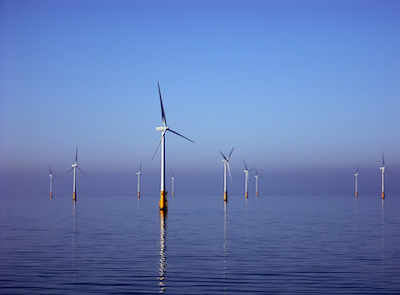 The Japanese government awarded the first large-scale offshore wind park concessions to a Mitsubishi Corporation-led consortium. All three designated sites, at Noshiro-city/Mitane Town/Oga City and Yurihonjo City coast in Akita and the Choshi City coast in Chiba were awarded to the same consortium.  The trading house will use GE's 1.2 MW turbines for the projects, making the results rather disappointing for the European offshore wind industry.
According to the announcement, the winning consortium scored highest in both the projects feasibility and the price, with a 40-point gap with the runners up for the Akita Sites. The winning prices were ¥13.26 kWh for Noshiro, ¥11.99 kWh for Yurihonjo and ¥16.49 kWh for the Choshi site.
Five consortia participated in the Noshiro and Yurihonjo auctions, while only two competed for the Choshi coast concession. 
Mitsubishi Corporation Energy Solution Ltd., is the group company leading the consortium, together with C-Tech Corporation which is company belonging to the Chubu Electric Group, one of Japan's large electricity companies in Central Japan. Venti Japan Inc. is participating in the Yurihonjo Project. The consortium is also partnering with Amazon.com, NTT Anode Energy Corporation and Kirin Holdings Company (beverages).  
Mitsubishi Corporation has invested indirectly into offshore wind park development in Europe and elsewhere, among others as co-owner of Dutch energy company Eneco, together with again Chubu Electric.
(December 24, 2021)