March 26
2018
March 27
2018
Lean in Europe - Visit 17 - Schaeffler
On Tuesday 27th March, the EU-Japan Centre will organise its 17th Lean in Europe visit to Schaeffler, in Berndorf-St. Veit close to Vienna (Austria). 
A preparatory evening will be organised the previous day. It will include lean activities and a networking dinner hosted by the EU-Japan Centre. The next day will be devoted to the visit to Schaeffler.
Please check below for more details: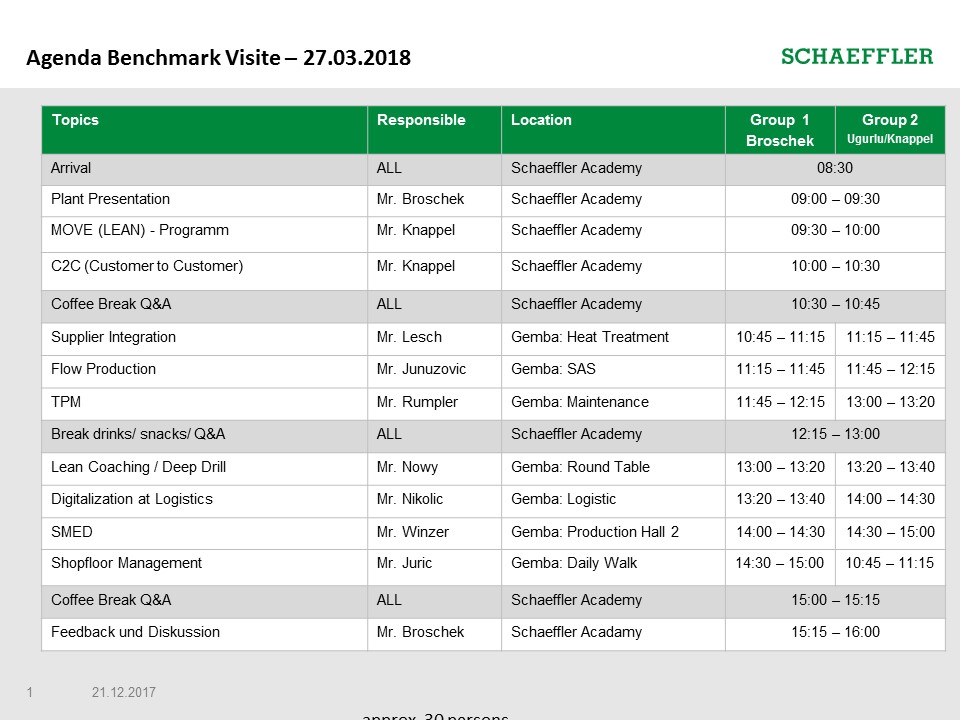 To apply for a place on the visit please click here. (The deadline for applying is 15 February.)
For more information on the Lean in Europe activity, please click here.
Schaeffler