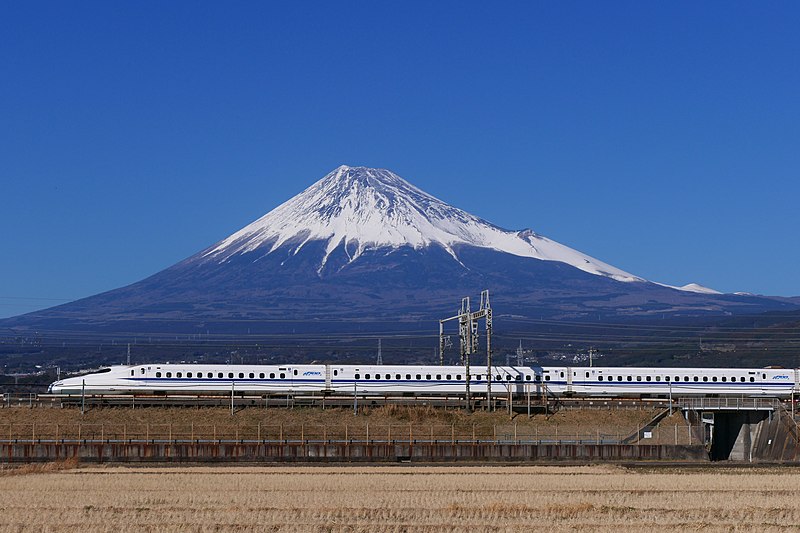 Contents of the Report
Introduction          

Public transportation network in Japan

MLIT: Public Transportation and mobility policies

Japan version of MaaS

GPA/EPA-regulated procurement

Annex 1 & 3 organizations

Annex 2 organizations

Sapporo City Transportation Bureau 

Transportation Bureau City of Sendai              

Tokyo Metropolitan Government Bureau of Transportation

Yokohama City Transportation Bureau            

Kawasaki City Bureau of Transportation         

Transportation Bureau City of Nagoya            

Kyoto Municipal Transportation Bureau         

Kobe City Transportation Bureau     

Fukuoka City Transportation Bureau                

Kitakyushu Bureau of Transportation              

EPA additions       

Hakodate City Enterprise Bureau Department of Transportation              

Aomori  City Enterprise Bureau Department of Transportation

Hachinohe City Enterprise Bureau Department of Transportation            

Takatsuki City Transportation Department    

Matsue City Traffic Office  

Kagoshima City Transportation Bureau

How to become a supplier

Mobility policies and challenges

Conclusion

Annex 1:  JTPP Helpdesk: Selection of JTPP Helpdesk: Recent Transportation & Mobility related GPA/EPA tenders
Introduction
Transportation-related, or more specifically railways related, procurement was one of the few industrial sectors explicitly mentioned in the government procurement chapter of the EU-Japan Economic Partnership Agreement (EPA) concluded in 2019.[1] The conclusion of the EPA, where access to Japan's public transportation market was one of the more thorny issues during the negotiations, signified the end of Japan's rigid application of the notes in the WTO Agreement on Government Procurement (GPA) annexes that 'procurement related to operational safety of transportation' by sub-central government entities (GPA Annex 2) and other entities (GPA Annex 3) was not covered.
The 'Operational Safety Clause (OSC)' as it was popularly known in the railways sector, effectively barred foreign suppliers from participation in public tenders to offer their transportation-related technologies to Japanese public transportation enterprises. Also, it enabled these enterprises to conduct their procurement with little international public scrutiny.
Discussions between the EU and Japan on railway procurement were stalled for a long time, due to the insistence of EU-actors that procurement by the privatised successors of Japan National Railways (JNR) should be included and conduct their procurement along the same rules as government procurement. However, with the EU abandoning this claim and subsequently the Japanese government removing the OSC, transportation-related government procurement in Japan was opened to EU-based suppliers when the railway paragraph came into force in February 2020.
In this 38-page report, we will attempt to provide an overview of the public procurement activities of public transportation enterprises (railway/bus services) in Japan and where possible more general government procurement activity with regard to mobility-related policies. The reader of this report should keep in mind that the overall majority of Japan's transportation network is in private hands and therefore not bound by the government procurement rules laid down in the GPA or EPA.  As a result, procurement activities by privatised companies such as JR East, JR Central, JR West and JR Kyushu and other private transportation operators are not discussed in this report.
---
[1] EU-Japan Economic Partnership Agreement, Annex 10, Art. 4
Access to the full Report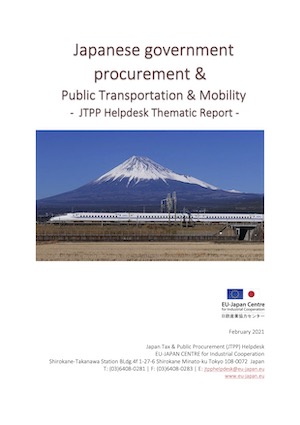 The full report is only available to EU-headquartered businesses. To obtain your copy of the report, please use the registration form and select the report of your choice. Please note that it will take a few days to review your request.