Japan to phase out GEPS common government procurement platform in 2019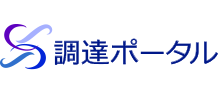 A large portion of public procurement procedures in Japan by central government organizations has been centralized in the past years on its common GEPS platform. On the platform suppliers can both consult notices to tender and also participate in online tender procedures. 
The Japanese government recently announced that the GEPS platform will be succeeded by a new, updated portal, called "Chotatsu Portal" simple meaning 'procurement portal'. The new portal  was launched officially on October 9th. The portal features a more modern looking, more user-friendly interface and promises better integration of the various procedures necessary to take part in public procurement procedures. Application for supplier qualification and the online procurement system have been brought together in one location. 
Until the end of this year, both GEPS and the new Chotatsu Portal will function in parallel. After January 1st the GEPS pages will cease to function. Self-employed users of the portal can use their 'My Number' social-fiscal number card as a means to log in to the system.  
Absent on the GEPS-website, the new Chotatsu Portal shows the tender notice search function in English. However, it seems that no new functionalities have been added and the interface might warrant some changes and clarification. Other than the search function, there are no signs that more information in English had been added. English information regarding how to register for the new portal or to obtain supplier qualification remains notably absent. 
The new portal can be found here: https://www.p-portal.go.jp/