Case studies: EU-Japan industrial cooperation for decarbonization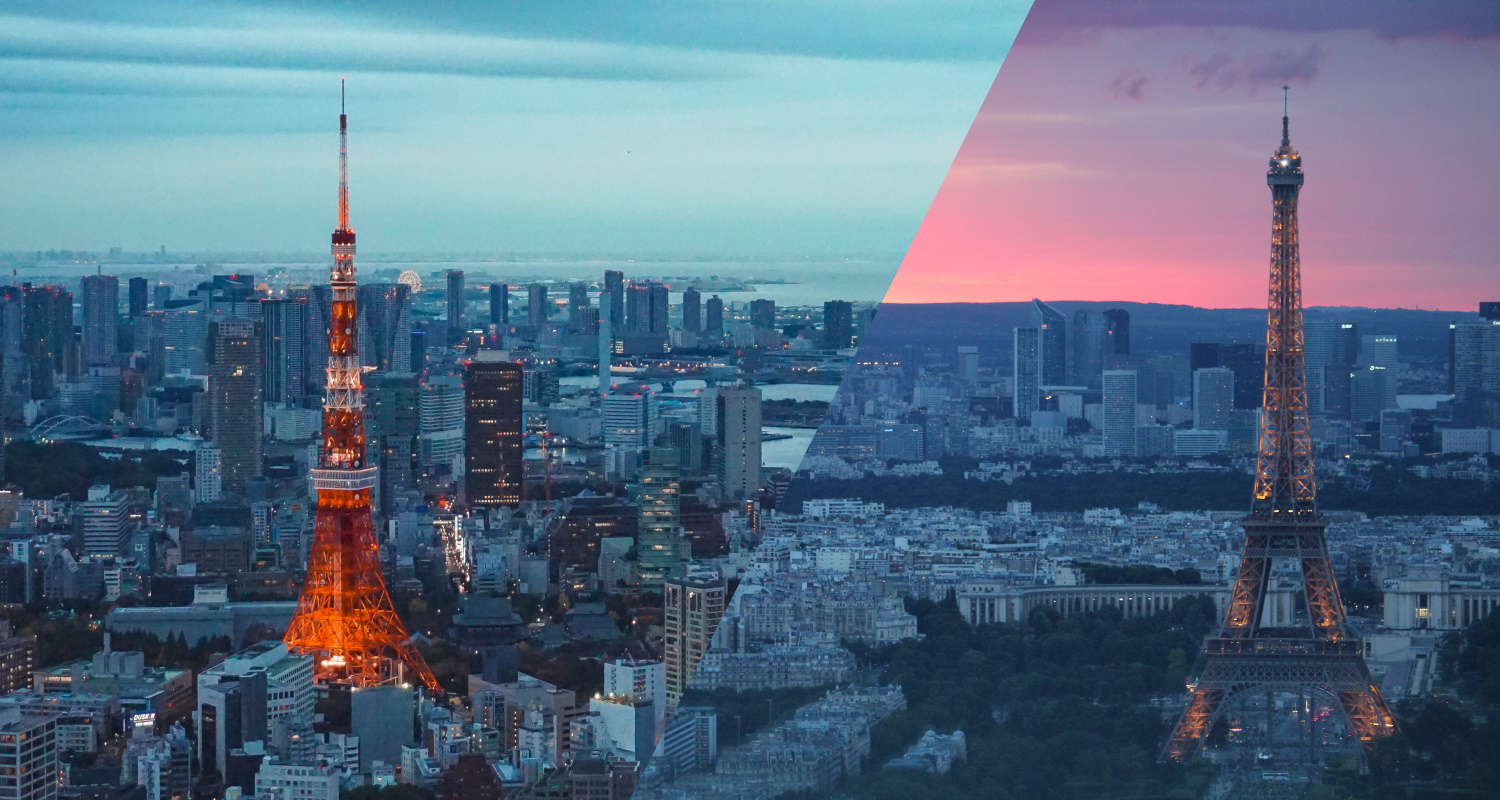 Businesses and other organizations from Europe and Japan develop and implement a growing number of partnerships contributing to the reduction of greenhouse gases emissions, in sectors such as renewable energy, clean hydrogen, energy efficiency, sustainable cities and low-carbon mobility.
These projects bring together the best of European and Japanese technologies, expertise and know-how. They take place in Japan, Europe, and other regions, helping set the world on the pathway towards carbon neutrality. They contribute to innovation, economic growth and decarbonization. They involve recently created startups, small and medium enterprises developing their international footprint, and long established major corporations.
Through the articles below, learn more about some of these successful, inspiring and promising European-Japan partnerships for climate.

Ciel & Terre, a European leader of floating solar technologies, and Minna Denryoku, an independent Japanese renewable energy retailer, teamed up in 2018 to produce and distribute renewable electricity from floating solar photovoltaic plants on agricultural ponds while financially supporting local farmers in Minamiawaji, in the west of Japan.

Japanese trading giant Marubeni invested in March 2021 in Skeleton Technologies, an Estonian startup manufacturing ultracapacitors, an essential component of high capacity energy storage devices. The two companies also entered a strategic partnership to expand the sales and distribution of ultracapacitors to the Japanese and Asian market, in sectors such as vehicle manufacturing, smart cities and distributed renewable energy systems

Mitsui, one of Japan's leading general trading companies, formed a strategic alliance with Portuguese manufacturer of buses, CaetanoBus in December 2017. Together, they have the vision to contribute to the reduction of air pollution by promoting the sales and expansion of electric buses worldwide.

CMB (Compagnie Maritime Belge), a Belgian shipping and logistics company, has been working with Japanese shipping and shipbuilder Tsuneishi group since 2019. Together, they develop hydrogen-powered vessels for the Japanese market. Following their first realization, a 80-passenger hydrogen ferry, they announced in 2021 the establishment of a joint venture to accompany further projects.


Three French companies – hydrogen taxi company Hype, industrial gas supplier Air Liquide, and energy supplier Idex – joined forces with Japanese car manufacturer Toyota Motor in 2019 to form HysetCo, a joint-venture determined to bring a change to the mobility landscape. Together, they deploy in Paris the world's largest fleet of hydrogen taxis.

In 2013, two years after the nuclear accident of Fukushima, the recently founded Japanese renewable energy developer and supplier Shizen Energy established a joint-venture with juwi, a German leader that started building wind and solar farms in 1996. Together, the companies developed nearly 70 renewable energy plans in Japan, and are working on increasingly ambitious projects, adapting their model to the geographic conditions of Japan and the evolution of the local market.

Odakyu Electric Railway, a major public transport company in Japan, established in 2019 a partnership with Spanish mobility start-up Shotl. Together, they are testing new on-demand transport services in the suburb of Tokyo, in order to reduce the need for individual cars and thus the emissions of greenhouse gases and air pollutants.

In 2020, Kajima Corporation, one of Japan's largest construction firms, selected Dutch manufacturer Sif to provide the monopile foundations for the Akita Noshiro offshore wind farms, the first commercial-scale offshore wind project in Japan. This is both the first contract in Japan for Sif, and the first major offshore wind construction project for Kajima. The wind farms, that will provide the energy equivalent to 130000 households, are set to begin operation in 2022.

METRON, a French startup founded to reduce energy costs and carbon footprint in industrial facilities, partnered in 2019 and 2020 with NTT DOCOMO Ventures and NTT Facilities, two companies of NTT Group, main telecommunication group in Japan. Together, they aim at using artificial intelligence and big data to improve energy efficiency in Japanese industries.

Vestas Wind Systems, a Danish leader in wind turbines manufacturing, and Mitsubishi Heavy Industries, one of the world's largest industrial firms, joined forces in 2014 to establish MHI Vestas, a joint venture aiming at becoming a leading player in the offshore wind industry. MHI Vestas now hires more than 3000 people, has offshore turbines in operation in several European countries, and registered its first orders in Asia. Late 2020, the partnership evolved with new perspectives in wind energy and green hydrogen.

Decarbonization of the steen industry will be key to achieve carbon neutrality by 2050: steel accounts for 7-9% of global Co2 emissions from fossil fuels. Hydrogen is increasingly seen as a viable alternative to coal as the source of energy in steel-making. In partnership with Austrian steel-based technology company voestalpine, Primetal Technologies, a subsidiary of Mitsubishi Heavy Industries, builds in Austria a steel production plant fueld by hydrogen.

BayWa r.e., a leading global renewable energy company from Germany, successfully completed this year the construction of a solar park in Kagoshima Prefecture (Southwestern Japan). This renewable energy asset has been purchased by D&D Solar GK, a new joint venture created by Osaka Gas and the Development Bank of Japan. Over the last ten years, an increasing number of European companies have been sharing their expertise in renewable energy development, to the benefit of energy transition in Japan.

In 2021, French agency ADEME and its Japanese counterpart NEDO celebrate 30 years of cooperation in the domain of R&D policies for energy and environment. They regularly organize joint seminars gathering representatives of companies and research institutes from both countries, covering topics such as clean hydrogen, renewable energy, circular economy and smart cities.