November 29
2022
December 02
2022
Digital Cluster/SME Mission
Join our Digital mission during the Innovation Leaders' Summit 2022 in Tokyo
Applications are closed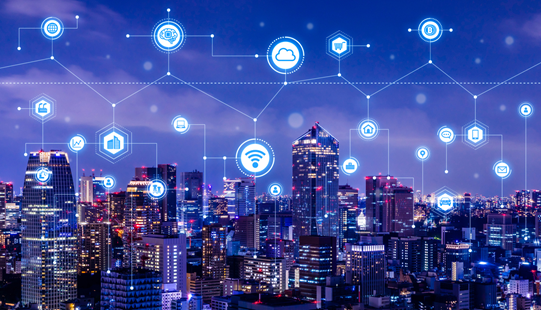 OBJECTIVES
Through this 4-day mission, you will have the opportunity to:
promote your technology at one of Japan's leading open innovation events

meet potential business partners

create new business opportunities

develop partnerships and business cooperation in global markets

attend match-making events

increase your innovation capacity and become more competitive on a global scale (as an SME)

prepare the ground for practical cluster cooperation across borders and make a more strategic use of transnational cluster cooperation on markets outside Europe in areas of strategic interest (as a cluster)
For more info about ILS: https://ils.tokyo
PARTICIPANT PROFILE
Clusters (*) and SMEs (**) from European Union and COSME partnering countries (***).
Large companies may apply, but priority will be given to applicants from SMEs and from clusters active in sectors covered by the trade fair.
TARGET PROFILES
We are looking for EU SMEs specialized in digital technologies (i.e. technologies encompassing digital devices, systems, and resources that help create, store, and process data) interested in doing business with Japan.
ELIGIBILITY
The candidate must:
- work for an organization that is a juridical person based in
the European Union, or
a COSME partnering country(***), or
Ukraine
- be supported by his/her employer
- be able to participate in the entire programme
- have a good command of English
- have proven experience in the industry
SELECTION
The main criteria for selection are:
profile of the company representive;

strategy of the participant's company regarding Japan ;

innovative aspects of the product/technology/service offered by the company.
In order to ensure a high degree of personal attention, the number of participants in this mission is limited. Shortlisted applicants will be contacted on 19 September 2022 for arranging an online interview. 
PARTICIPATION FEE  
The EU-Japan Centre covers all costs directly related to the mission (i.e. partnering event registration, printing service to give participants more visibility, access to the partnering system; interpretation at the fair)
The participants' companies must cover travel costs to/from Japan, accommodation and any other living costs.

 
(*): Clusters are those who are registered in the European Cluster Collaboration Platform (http://www.clustercollaboration.eu).
Registration on that platform is free of charge.
(**): SMEs (small and medium-sized enterprises) are companies meeting the standard European Commission criteria for an SME
Other companies are not eligible.
(***)  Please check the status of your country at https://ec.europa.eu/info/funding-tenders/opportunities/docs/2021-2027/smp/guidance/list-3rd-country-participation_smp_en.pdf, Please only refer to the sub-paragraph: "COSME strand (SMP COSME)".
SMP-COSME: Stands for "Countries Participating in the COSME strand of the Single Market Programme". The Single Market Programme is the Commission programme that funds the EU-Japan Centre.
THE DIGITAL SECTOR IN JAPAN
Looking for information about the digital sector in Japan?

Visit the dedicated pages in our EU Business in Japan website:
https://www.eubusinessinjapan.eu/sectors/information-technology
Free membership registration. 
Japan