EPA Helpdesk Webinar 7: EPA Preferences on Processed Agricultural Products
What are the EPA opportunities for EU exporters of Processed Agricultural Products (PAPs) to Japan?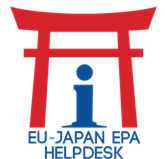 The EPA offers important market access opportunities for EU PAPs exporters to Japan.  Duties will be eliminated at the entry into force of the Agreement for important products such as mineral waters, cigarettes, cocoa powder, pectic substances, spirits, yeast and caseinates.  For other products such as uncooked spaghetti, esterified starches, food preparations, duties will be eliminated over periods between 6 to 11 years.  Sizeable tariff quotas are provided for other PAPs such as wheat flours, food preparations related to wheat and barley and coffee preparations.
This webinar is part of a series of webinars by the EU-Japan EPA Helpdesk. Each webinar will address a different topic or sector and will look at the changes the EU-Japan Economic Partnership Agreement will make and the opportunities it will create. Each webinar will be accompanied by a factsheet and a practical guide. For more information on the EPA Helpdesk please click here.
The webinar was targeted to European SMEs seeking to understand the EU-Japan Economic Partnership Agreement, and wishing to export processed agricultural products to Japan.
Topics covered:
Market access opportunities
Preliminary information on related Rules of Origin
Speakers: Yvan Van Eesbeek, Consultant on International Trade Agreements
Organiser: EU-Japan Centre for Industrial Cooperation - Brussels Office