September 21
2017
September 22
2017
Lean in Europe-Visit 14- Rolls Royce
On Friday 22 Septemper, the EU-Japan Centre organised a Lean in Europe visit to Rolls Royce, aerospace facility, in Washington Tyne and Wear in the United Kingdom.
A networking dinner was organised the evening before. The next day was devoted to Rolls Royce.
The Rolls-Royce UK Advanced Disc manufacturing facility visit focused on its factory transformation journey from old to new covering:
-  Method of manufacture transformation (High Pressure Disc Machining)
-  Cultural and organisation development
-  Lean approach
Production System deployment
Drive to Zero Defects
Lean engagement
Participants have:
Joined an interactive session all day long, which will include a mixture of class room discussion and factory tours.
Seen world-class principles in action with shop-floor visits, coaching and detailed explanations provided by the host company
Given feedback to Rolls Royce on various ways of improvement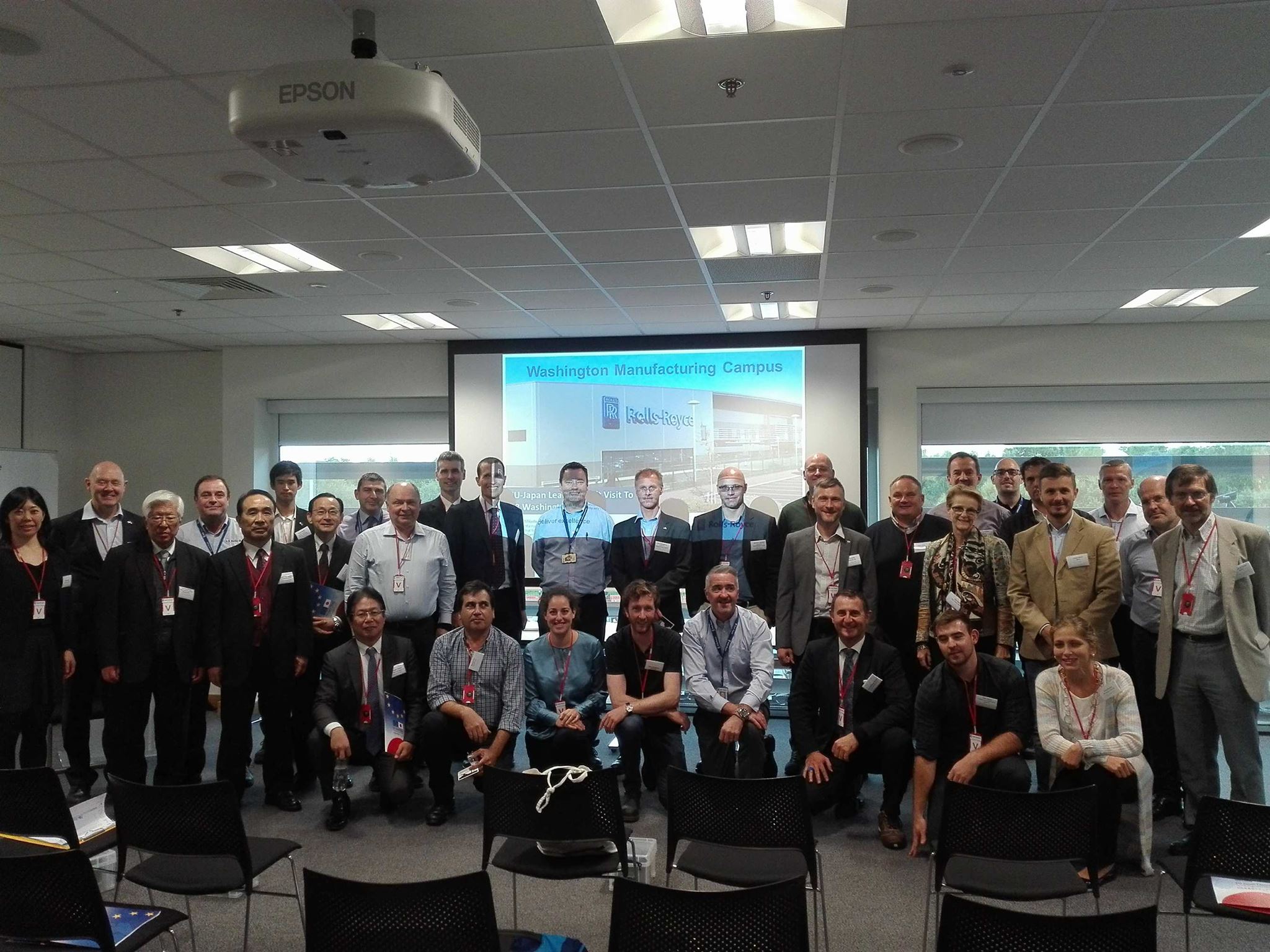 Costs - who pays what?
The visit and preparatory evening was free of charge. However, participants needed to cover their own travel and accommodation costs. For eligibility and other details on our future Lean visits please see the main Lean in Europe Driving Competiveness webpage.
Interested in other Lean visits?
Should you want to join and you have any questions on future Lean visits please email Ellen Murrell
United Kingdom