Lean in Europe - visit 26 - BMW Group Plant Berlin
The twenty-sixth Lean in Europe visit to the BMW Group Plant Berlin took place on Tuesday, 10th December 2019 and addressed 'Design for Manufacture & Assembly' (DFMA) and 'Preventing waste preventatively - not eliminating it retrospectively'.


The BMW Group Plant in Berlin produces 26 of BMW's 30 motorbike models (each model has numerous possible variations), all the bikes are produced to order. After being introduced five years ago, DFMA is now well-established at BMW Berlin. It is used from development to production and is used to permanently reduce production costs and engineered hours per vehicle - if you can eliminate a part number (design out the need for the part) then you can make a huge saving as you will not need to acquire, mount and maintain or replace the part and it cannot breakdown. BMW motorbikes have used DFMA for five years. Under BMW's 'total vehicle analysis' strategy, multidisciplinary teams of concept specialists take part in moderated study groups and uses tools such as CAD or KOVA (continuous virtual maturity check, originally developed as a BMW car production tool) to analyse every single part, giving clear measurements, with all design being done initially in the virtual 3D world (2D drawings are only produced in the final stage, before production). DFMA ensures 'productability' and 'mountablility' in product design and helps ensure team work. Whereas 'DFM' assesses manufacturing alternatives, 'DFA' optimises concepts and part integration. BMW applies DFMA twice - in a 'pick-up' event, early in the concept phase and as a 'check-up event' later in the concept phase.
During the gemba tour, participants saw the production process from the assembly of engines and of whole bikes, through the final testing/quality control and packaging for dispatch. Before the visit to BMW, Stefan Schmidt (Process and Quality Management, BMW group) and the EU-Japan Centre's Lean Advisor, Richard Keegan (Adjunct Professor of Lean Operational Excellence, Trinity Business School) led discussions around Lean and DFMA. The visit concluded with a networking dinner.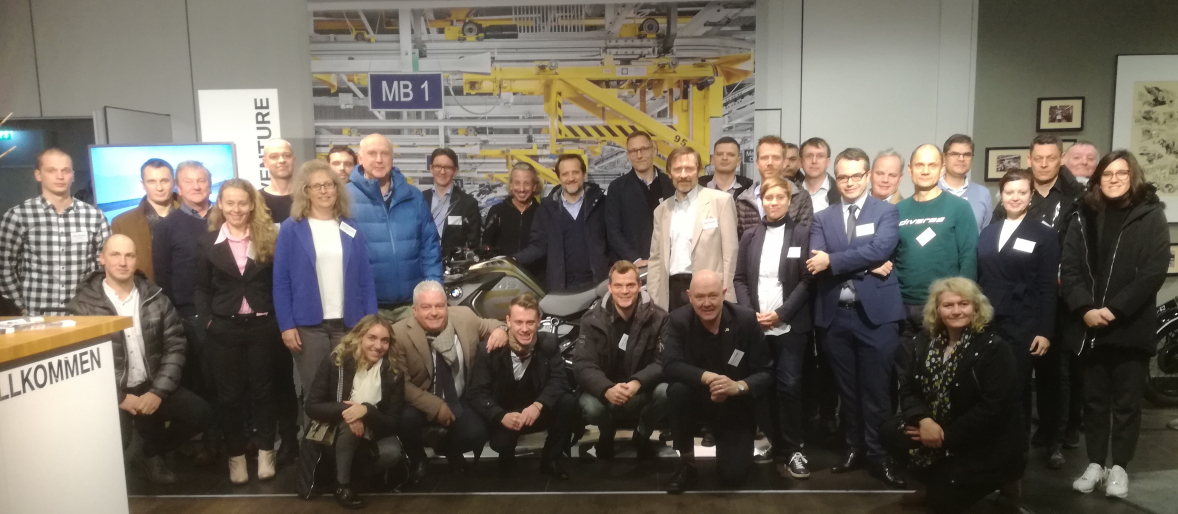 About the plant

The Berlin plant is one of the most traditional locations in the BMW Group.
Only here are acceleration, inclination and sound born. The legendary BMW motorcycles have been produced here since 1969. Today, more than 2,000 employees produce up to 800 two-wheelers a day on the Spandau factory premises. 
The BMW logo and motorbike photo are © Copyright BMW AG, Munich, Germany. All rights reserved.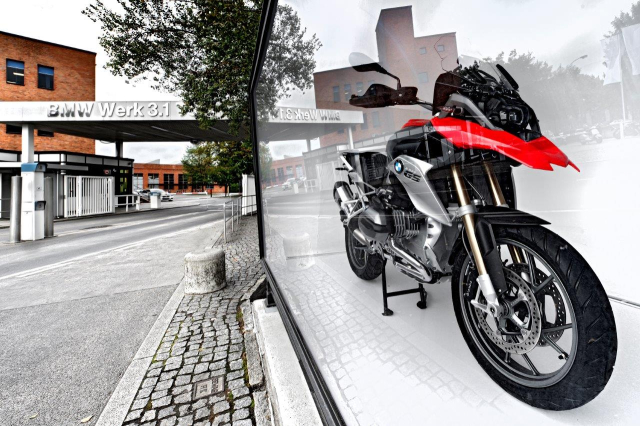 Thanks to the following organisations for helping to promote this visit
| | | | | |
| --- | --- | --- | --- | --- |
| | | and | | |
BMW Group Plant Berlin