November 27
2019
November 28
2019
Lean in Europe - visit 25 - Pneu Laurent and SKF Slewing Bearings - Avallon
The application deadline has now passed.
This visit focused on the challenges of introducing lean thinking and lean tools into old plants. It addressed the challenges of understanding the current situation and how to develop people and processes.
Day 1 - lean discussion and visit to Pneu Laurent
During the coach transfer from Paris CDG airport there will be a lean discussion, led by Prof. Richard Keegan (Adjunct Associate Professor of Operational Management, Trinity Business School, Dublin) around the topics to be covered during the two days of visits.
Pneu Laurent is a subsidiary of Michelin. For 60 years it has specialised in the retreading of tyres, for use by heavy goods and civil engineering vehicles. Across Europe it employs more than 800 people, producing more than 1,800 retreaded tyres per day, using premium rubber selected for its durablity. Its Avallon facility is its oldest one and was established in 1952.
Following the visit to Pneu Laurent, an informal networking dinner for participants and representatives of Pneu Laurent and SKF Slewing Bearings - Avallon.

Day 2 - visit to SKF Slewing Bearings and final debriefing discussion
Slewing bearings are large-size rolling bearings that can accommodate heavy but slow-turning or slow-oscillating loads, and can act singly or in combination and in any direction. They can perform both slewing (oscillating) movements as well as rotational movements. 

SKF Slewing Bearing - Avallon is a center of excellence for the SKF Group worldwide in the field of slewing bearings. It produces 2,500 bearings a year, 96% being sent for export. Its products are used in mines and quarries, tunnel boring machines, metallurgy, railway and marine applications.

The visit will include lectures, shop-floor visits, coaching and detailed explanations by staff of SKF Slewing Bearings - Avallon.

The Gemba tour will address:

Policy deployment (X Matrix)
Master plan and breakout
Daily management
Lean tools and methods 5S, Value stream mapping, Maintenance Excellence

A formal debriefing discussion on the two days - what everyone learnt and how it can be applied - will take place during the coach transfer back to Paris CDG Airport.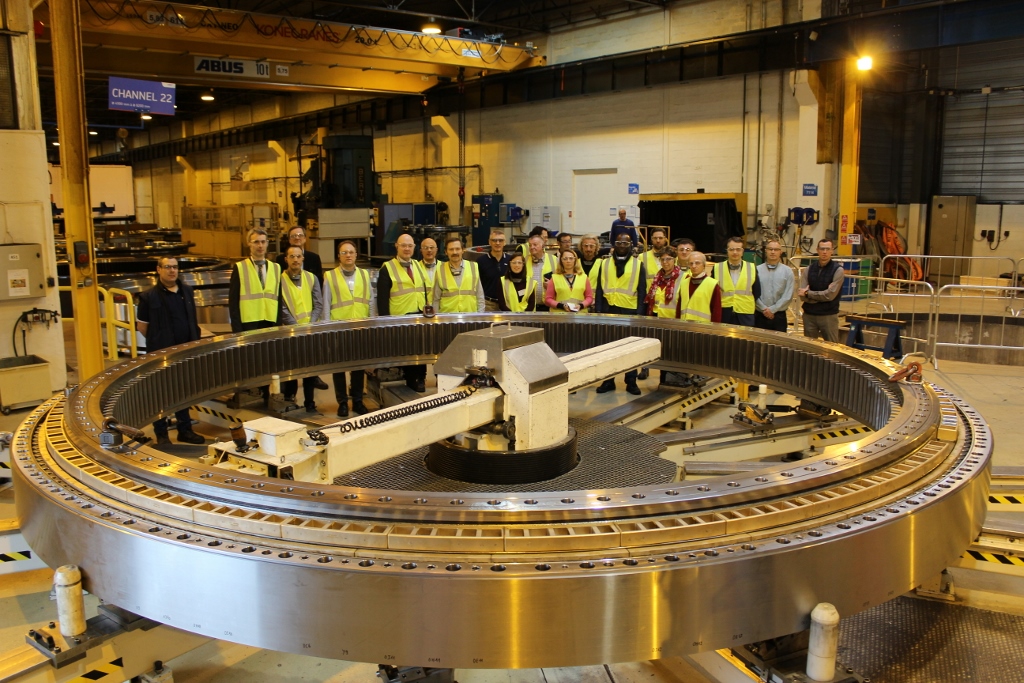 SKF Slewing Bearings - Avallon