November 27
2019
November 28
2019
Lean in Europe - visit 24 - SKF Slewing Bearings - Avallon
Apply for a place via this webform. Application deadline: 27 October 2019
This visit will focus on the challenges of introducing lean thinking and lean tools into an old plant. It will address the challenges of understanding the current situation and how to develop people and processes.
| | |
| --- | --- |
| Slewing bearings are large-size rolling bearings that can accommodate heavy but slow-turning or slow-oscillating loads, and can act singly or in combination and in any direction. They can perform both slewing (oscillating) movements as well as rotational movements.  | |
SKF Slewing Bearing - Avallon is a center of excellence for the SKF Group worldwide in the field of slewing bearings. It produces 2,500 bearings a year, 96% being sent for export. Its products are used in mines and quarries, tunnel boring machines, metallurgy, railway and marine applications.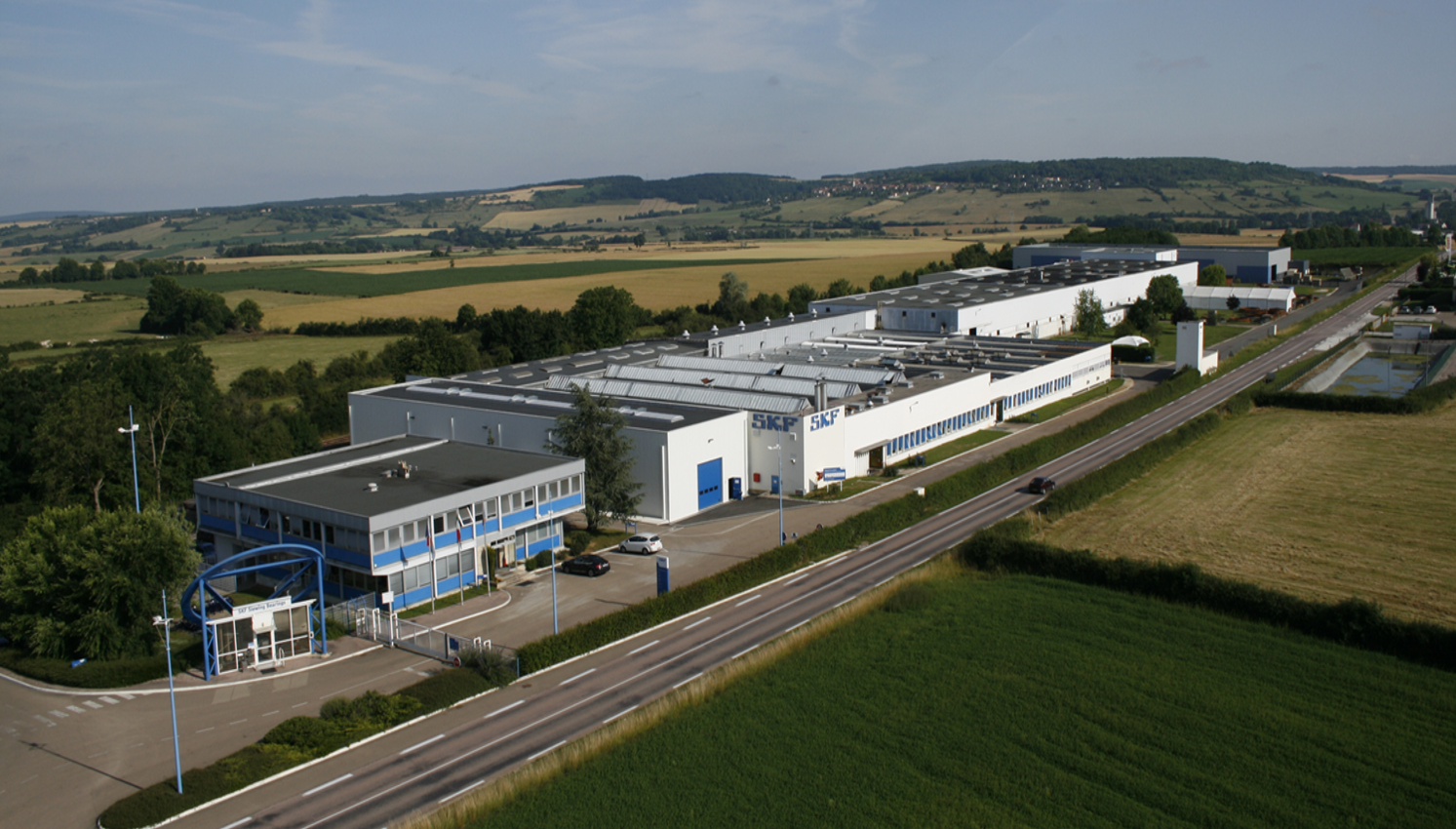 Day 1 - Transfer from Paris CDG Airport including lecture and group discussion

Meet at Paris Charles de Gaulle Airport (CDG). During the transfer from CDG to Avallon, by way of preparation for the visit, Prof. Richard Keegan (Adjunct Associate Professor of Operational Management, Trinity Business School, Dublin) will lead a lean activity and discussion.

Following the bus transfer and group discussion, an informal networking dinner will enable participants to meet representatives of SKF Slewing Bearings - Avallon informally.
Day 2 - SKF Slewing Bearings - Avallon and return transfer to Paris CDG Airport, including debrief and group discussion of the next steps

The visit will include lectures, shop-floor visits, coaching and detailed explanations by staff of SKF Slewing Bearings - Avallon.

Provisional agenda:
08:00
Welcome
08:15

Corporate presentation
- Detailed introduction to Plant
- Lean Journey : history, why going for lean, vision and next steps

09:30
Prepare for shop floor visit (EPI, presentation of Go & See)
Coffee Break
10:00

Site visit
- Policy deployment (X Matrix)
- Master plan and breakout
- Daily management
- Lean tools and methods 5S, Value stream mapping, Maintenance Excellence

12:15
Debriefing
12:45
Lunch
13:30
Leave SKF by coach to Paris Charles de Gaulle Airport
During the transfer from SKF back to Paris Charles de Gaulle Airport (CDG), Prof. Richard Keegan will debrief the participants on what they saw and learnt and will lead a discussion about how it can be applied.
SKF Slewing Bearings - Avallon