February 01
2023
February 03
2023
Virtual participation in ISIEX 2023 in Tokyo
The EU-Japan Centre for Industrial Cooperation's Space.Japan activity is offering 6 EU space-related SMEs the opportunity to exhibit virtually at the EU-Japan Centre stand at ISIEX 2023. The EU-Japan Centre will represent the companies, promote their products and services, make contacts and collect expressions of interest for the individual companies to follow up on. This virtual exhibition space and representation will be provided free of charge to selected and eligible applicants.
The International Space Industry Exhibition (ISIEX) is a growing space business exhibition taking place from 1 to 3 February 2023 in Tokyo. Setup as a hybrid event, ISIEX intends to offer business matching opportunities for companies offering robots and products for space development and lunar exploration, rocket development and manufacturing, launch infrastructure, satellite utilisation, and space-related services.
Applications are particularly welcome from SMEs working on:
lunar exploration, lunar development, deep space exploration;
rocket manufacturing, rocket launch infrastructure;
satellite manufacturing and communication equipment, satellite utilisation business;
on-orbit space-related services;
space life support (clothing, food, housing);
other space-related services;
or space-related organisations and academia.
To apply, please complete and return this PDF application form, no later than 10 January.
Any questions? Please contact spacejapan@eu-japan.or.jp or see the application form for the terms and conditions.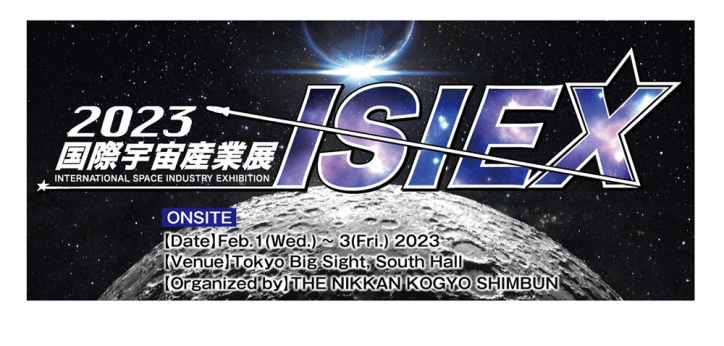 Online