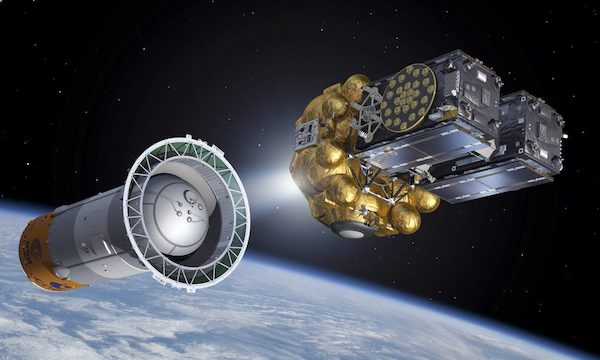 Contents of the report
Introduction  

Aerospace-related procurement & national security considerations 

Japan Aerospace Exploration Agency (JAXA) 

The JAXA procurement practice  

JAXA Mailing list 

Japan Space Systems  

GPA/EPA Regulated Aerospace related Government Procurement 

Non-R&D satellites and GPA-regulated procurement 

Japan Air Self-Defence Force (JASDF) 

Organization of JASDF Procurement 

The ATLA procurement practice  

Cabinet Satellite Intelligence Center (CISCE) 

Unmanned aerial vehicles (Drones) procurement 

Conclusion 

Annex 1: JTPP Helpdesk: Recent procurement contracts offered by JAXA (public offerings & plan competitions) 

Annex 2: JTPP Helpdesk: Aerospace related procurement contracts
Introduction
Japan has an advanced aerospace sector, despite not (yet) having an internationally competitive passenger aircraft-manufacturer such as Airbus in Europe or Boeing in the US. It is however an important player in terms of manufacturing of high-quality components for aircraft and valued all around the world.
In terms of development and production of defence-related aircraft, the country traditionally works closely with the US. Legal constraints have long prevented the country from exporting military equipment, thus leading to a manufacturing base that is primarily domestically oriented.[1]  Despite of this, Japan's aerospace-products manufacturers have contributed greatly to the development of advanced defence systems over the years.
Japan has also succeeded in building a viable space programme: it has developed a reliable launching service with its H-IIA/B rockets, and a variety of successful satellite programs. Additionally, the country is an important contributor to the International Space Station (ISS), with an own module.[2] However, the emergence of new global players from the private sector, such as Elon Musk's SpaceX, has created a growing pressure on the sector in Japan to become more cost-efficient and internationally competitive.
Government involvement in aerospace-related activities is found in a variety of ways, ranging from initiating and supporting aerospace-related R&D programmes to being an end-user of products and services created by the sector. It includes a wide range of activities such as:
supporting the development of state-of-the-art aircraft, rockets and missiles for defence purposes,

the procurement of aircraft, services and systems necessary to perform public services for its citizens, such as rescue helicopters or satellite-related public services and facilities, and

supporting the development of technologies to go beyond the planet, such as spacecraft, space vehicles and space stations.
In this 26-page report we attempt to provide an insight into the Japanese government's procurement activities in relation to the various dimensions of the aerospace sector and provide an assessment of the opportunities present in this sector, by looking at some of the government agencies active in aerospace.
---
[1] https://asia.nikkei.com/Business/Aerospace-Defense/Japan-s-defense-equipment-supply-chain-is-in-a-predicament
[2] For a recent overview of Japan's private aerospace industry, see Society of Japanese Aerospace Companies (SJAC),
  Japanese Aerospace Industry 2020-2021
Access to the full Report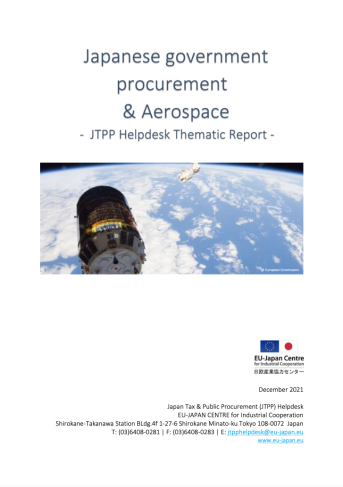 The full report is only available to EU-headquartered businesses. To obtain your copy of the report, please use the registration form and select the report of your choice. Please note that it will take a few days to review your request.