Are Japanese government procurement officials ready for the EPA? Read our survey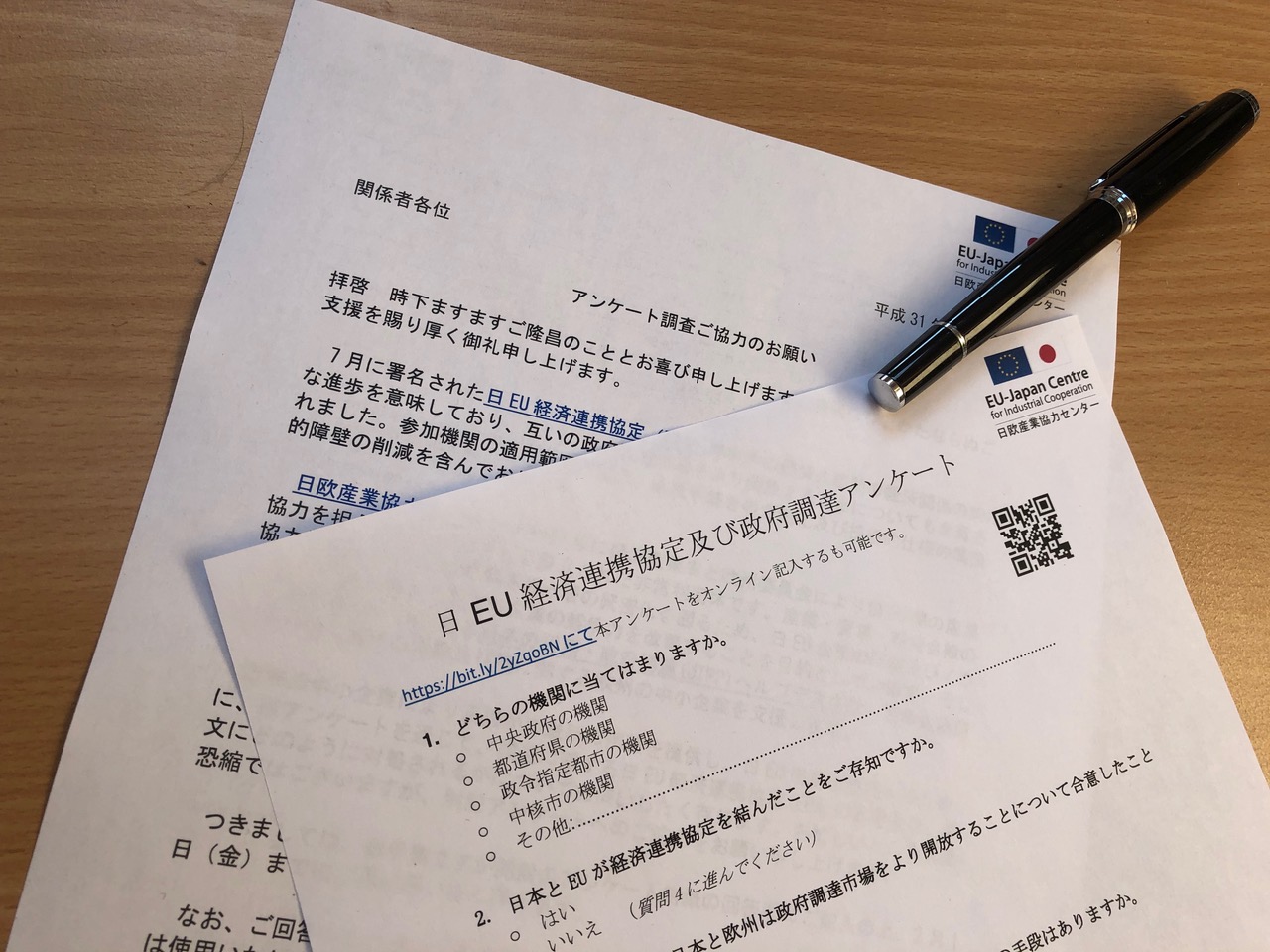 The first two months have passed since the EU-Japan EPA went into force. The first trade statistics have shown good promise for European exporters of wine, pork and cheese, but will EU businesses also profit from the commitments made by Japan in the area of government procurement? 
JTPP Helpdesk conducted a survey at the beginning of 2019 before EPA went into effect and approached over 900 offficials and offices in charge of procurement at Japanese government organizations. In the survey, we asked them about how they see the impact of the EPA on their daily practice. 
Main findings
High awareness (92.8%) of Japanese government procurement departments and their officials regarding the EU-Japan EPA, and slightly lower awareness concerning government procurement inclusion;
Current arrangements to promote participation by international suppliers is primarily the provision of English language summaries in calls to tender;
10 government entities are planning additional arrangements to promote participation by international suppliers due to the conclusion of the EU-Japan EPA;
23 organizations with currently no arrangements in place to promote participation are planning new arrangements, in most cases the inclusion of English-language summaries into calls to tender;
Most "Core cities" have currently no plans to introduce new arrangements to promote participation of international suppliers in tenders;
Majorities of regional and local government entities state that they have not received support from the ministries to prepare for the implementation of the EU-Japan EPA;
Experience with overseas international suppliers is rare at 10,8% and primarily limited to national government organizations;
A majority of the national government organizations believe that the EPA will result in more EU suppliers taking part in competitive tender procedures, at the regional and local level, government organizations believe that the EPA will have little impact;
The language barrier, having no office inside of Japan and provision of after-service are seen as the most pressing issues with regard to dealing with overseas based suppliers;
Government officials in charge of procurement would prefer to receive more support to deal with these issues, and also with related legal and technical issues.
The full report is available here.