Business opportunities in Japan for Czech companies
The EU-Japan Economic Partnership Agreement (EPA) entered into force just over a year ago, and has both strengthened existing business opportunities for Czech and Japanese businesses and created new ones.
Even before the EPA was in place, Japan was the Czech Republic's 7th biggest trading partner outside the EU: 969 Czech companies were exporting to Japan (37% of them were SMEs), 257 Japanese companies were operating in the Czech Republic and more than 18,000 Czech jobs were linked to Japan. Exports to Japan were worth €687m and imports from Japan were worth €1.5 bn. The EPA is strengthening those ties and the digital economy is an important growth area for Czech-Japan business.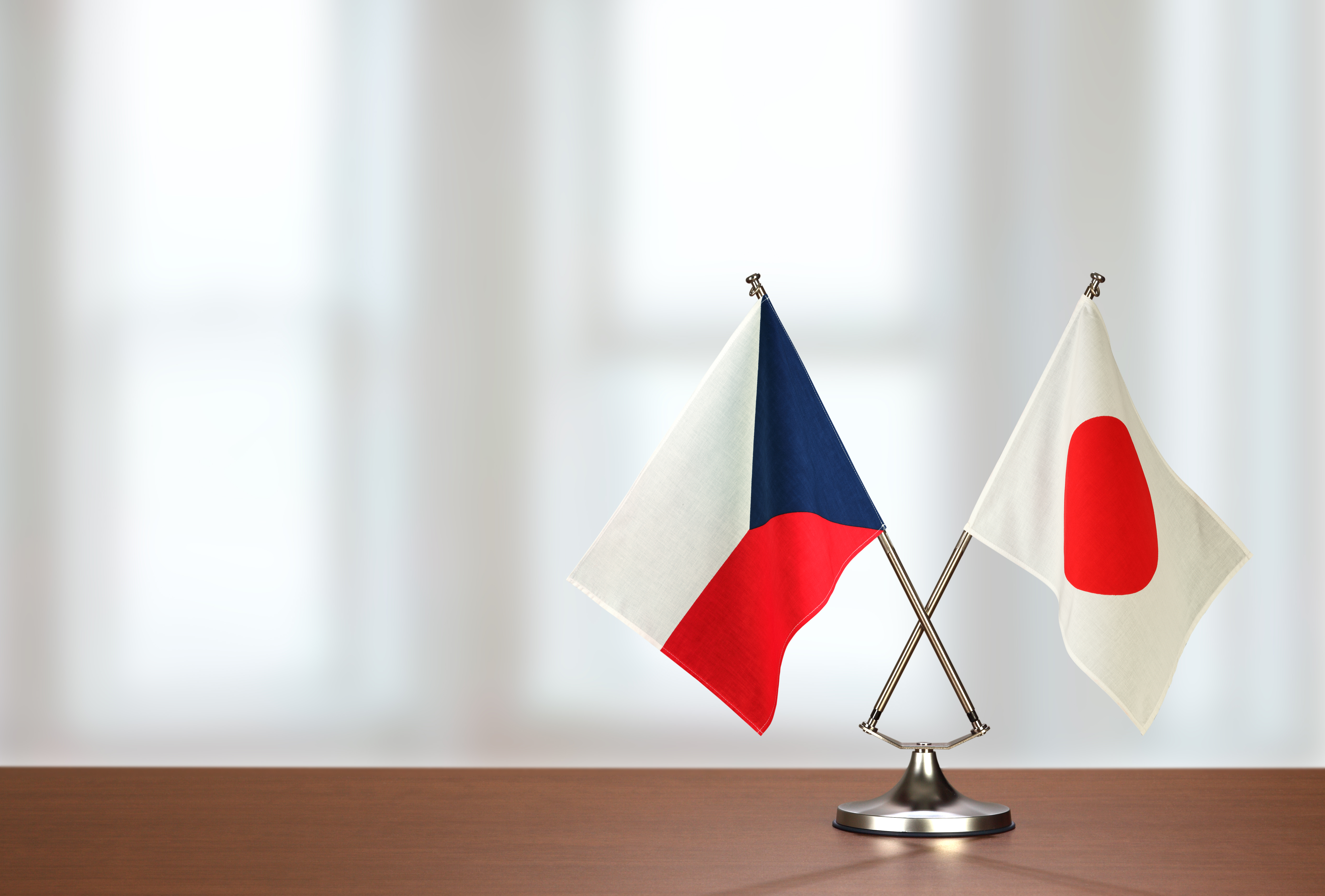 On 28 February in Prague, there will be an afternoon seminar entitled, Business opportunities in Japan for Czech companies - Impact of EU-Japan EPA / Digital Innovation. This event is being organised by JETRO Czech Republic and the EU-Japan Centre for Industrial Cooperation, with the support of the Ministry of Industry and Trade of the Czech Republic (MIT), the Association of Small and Medium-Sized Enterprises and Crafts CZ (AMSP), the Confederation of Industry of the Czech Republic and CzechInvest will be organising
The first part of the event will give basic information, practical advice and first-hand testimonials about taking advantage of the opportunities created by the EPA. The second part of the event will look at ICT / digital innovation possibilities. The event will close with a networking reception.
This event is aimed primarily at Czech SMEs, but is open to all Czech businesses, industry associations or other organisations looking at developing new or existing ties with Japan. The language of the event will be English.
For the profile of the speakers, click here. To download the agenda, click here.
Meeting agenda
Friday, 28 February 2020 at the Ministry of Industry and Trade of the Czech Republic, Na Františku 32, Prague 1

13:00
Registration
13:30-13:35
Welcome address
Ms Reiko Kimura, Director General of JETRO Czech Republic
13:35-13:45

Opening addresses
Mr. Shimazaki Kaoru, Japanese Ambassador to the Czech Republic


Mr. Zbyněk Pokorný, Deputy of Deputy Minister for Digitalization and Innovations and Director of the Department for Investments and Industrial zones, MIT

13:45-14:05

Overview of the first year of the EU-Japan EPA and business opportunities for Czech companies
Mr. Marco Chirullo, Deputy Head of the Far East Unit, DG Trade, EU Commission

14:05-14:20
EU-Japan EPA: trends, FAQ and support measures for EU companies
Ms Aiko Higuchi, Director - European Office, EU-Japan Centre for Industrial Cooperation
14:20-14:35
EU-Japan EPA from perspective of Czech SMEs - expectations and opportunities
Mr. Evžen Reitschläger, Vice Chairman of AMSP
14:35-14:55
Coffee break
15:00-15:20
ICT / Digital innovation market in Japan
Mr. Marc Einstein, ICT expert of ITR Corporation (Japan)
15:20-15:40
Insights from Business Experience in Japan
Mr. Tomáš Janů, Director - Go Local, AVAST
15:40-16:30
Networking, business matching, refreshment
How to register, or for more information
To book your place or for more details, please email Mikulas_Kotrba@jetro.go.jp. Registration deadline: 24 February
Sources of information on the EPA and Czech-Japan ties

Event organisers and partners


Ministry of Industry and Trade of the Czech Republic