November 12
2018
November 13
2018
Lean in Europe - visit 20 - GKN Driveline Zumaia
The twentieth Lean in Europe visit took place in Spain's Basque Country on Monday 12 & Tuesday 13 November 2018. The usual Lean in Europe terms and conditions apply.
Mission location: Basque Country, Spain (closest airport is Bilbao, BIO).
25 places, priority was given to applicants with some experience in implementing lean. 
Cost: No participation fee, although all participants had to cover their own travel and accommodation costs.
Day 1 - Preparatory evening at the Basquegame Lab
The prep evening included: a lean activity led by Richard Keegan (Adjunct Professor - Trinity Business School, Dublin and Lean advisor to the EU-Japan Centre for Industrial Cooperation), information on the opportunities offered by the EU-Japan Economic Partnership Agreement, insight into lean programming and ensuring quality by some of the Basquegame Lab's members and a networking dinner featuring local delicacies.
Day 2 - Lean in Europe visit to GKN Driveline Zumaia
The visit included lectures, shop-floor visits, coaching and detailed explanations.
This visit focused on GKN Driveline's use of lean manufacturing deployment plant-wide, digital factory model and a Factory 4.0 roadmap.
GKN Driveline is a leading automotive driveline technology and systems engineer. It designs and manufactures an extensive range of driveline technologies for over 90% of the world's car manufacturers including for 2-wheel drive, 4-wheel drive, hybrid and electric vehicles.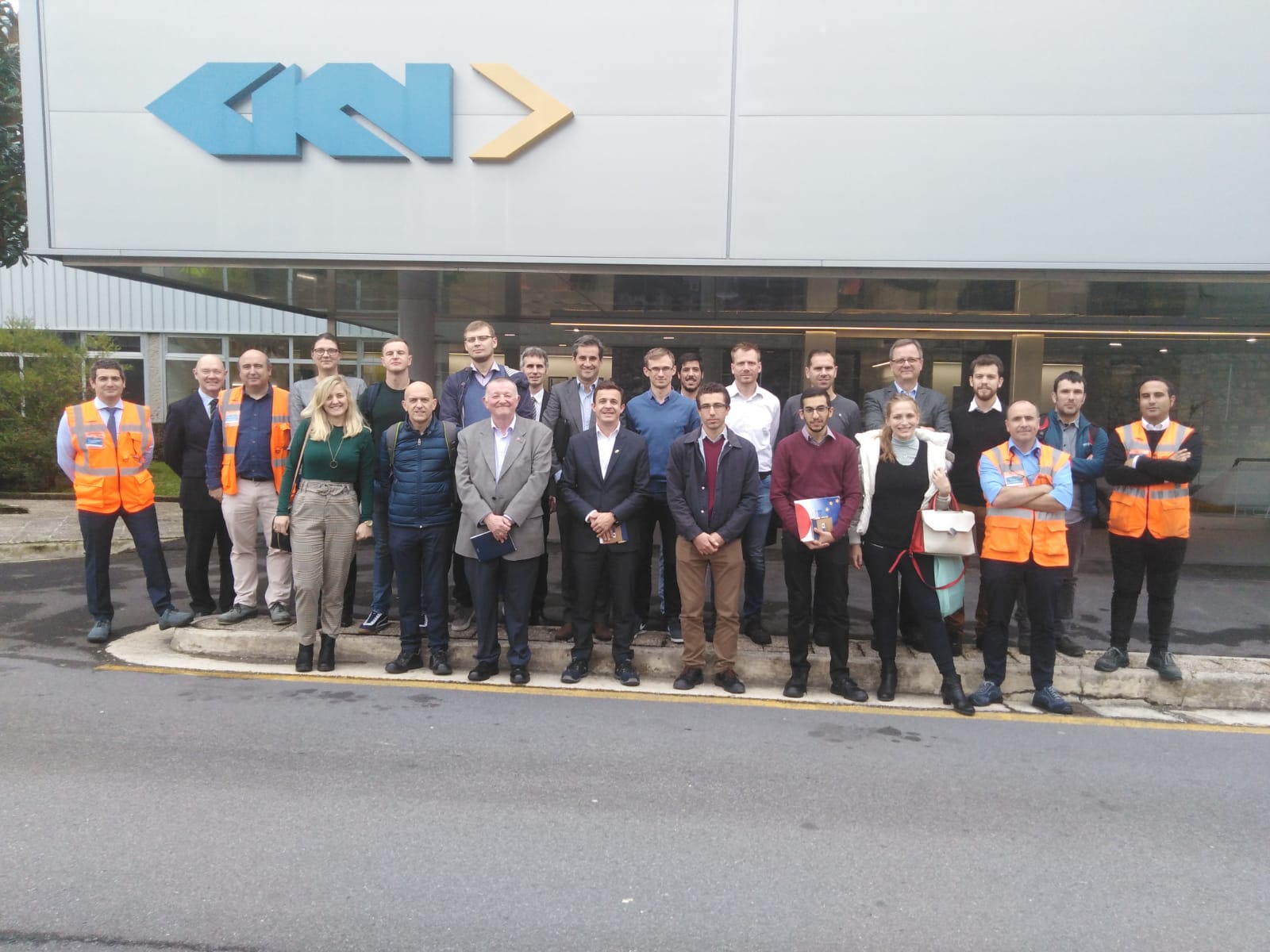 GKN Driveline Zumaia