LEAN IN EUROPE : VISIT 18 : Rosderra Irish Meats
The 18th Lean in Europe visit was to Rosderra Irish Meats near Dublin. It took place on 24 May 2018. Rosderra is Ireland's largest pork processing company
The visit focused on Rosderra's use of a PIT process based on the improvement through PERFORMANCE, ISSUES and TARGETS and its development through the PM system.
20 people from 9 countries (including Japan) joined this visit on 24 May 2018.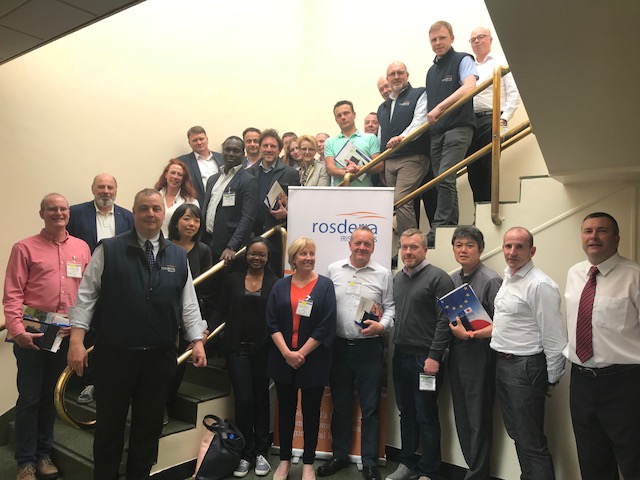 Some of the participants in the Lean in Europe visit to Rosderra Irish Meats had taken part in the previous day's Enterprise Excellence Ireland conference in Dublin and/or the following day's Lean in Europe visit to TRUMPF.
Interested?
Should you be interested in our future lean visits, please contact us or see the main Lean in Europe webpage.
Rosderra Irish Meats